Calypso

Lounge


Kasio and Comedy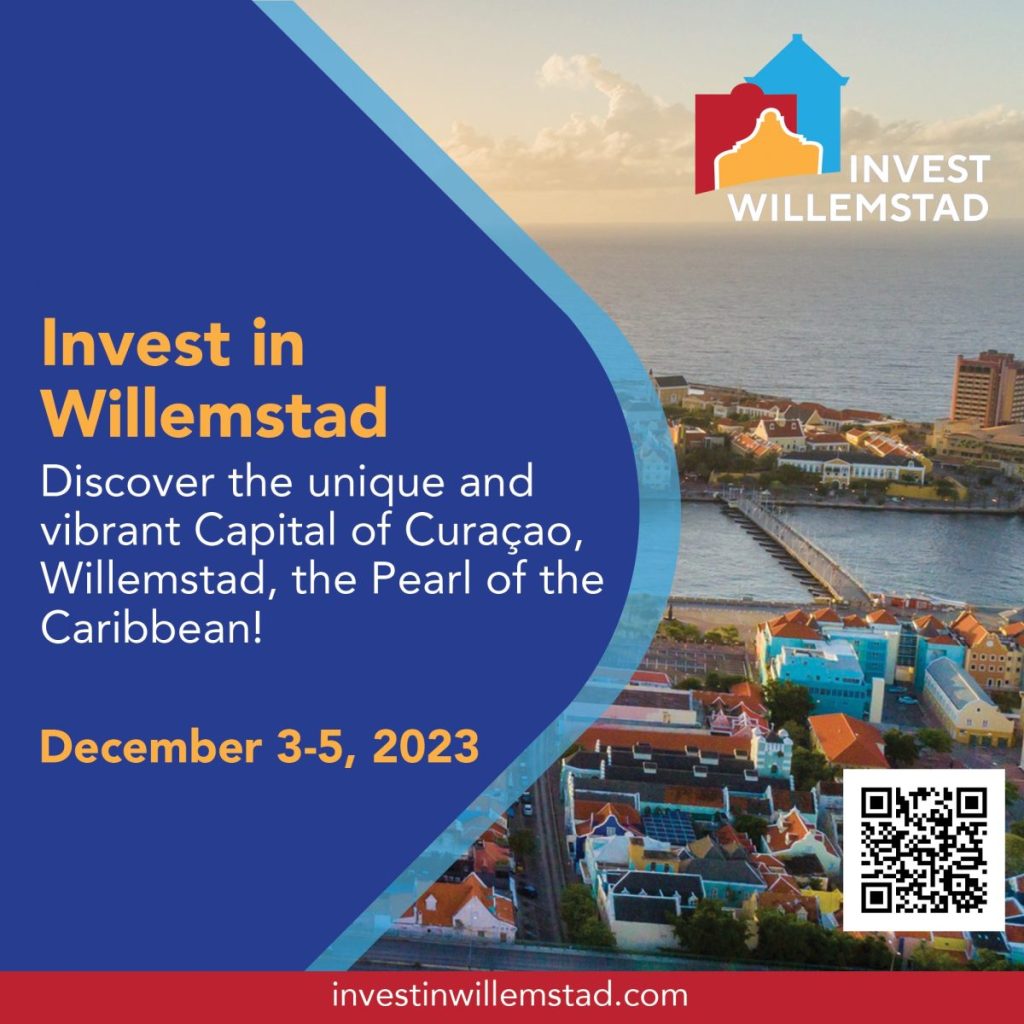 Date: December 3rd through 5th, 2023

Location: Curaçao


Organized by: (representatives from Curaçao Investment @ Export Promotion Agency (CINEX), Curconsult, the Chamber of Commerce & Industry (CoC), the Ministry of Economic Development, the Ministry of Transport, Traffic, and Physical Planning, as well as organizations with close ties to the historical world)
Fyah Under Yuh Foot




Black & 

Gold

 Edition
Date: Saturday, Dec. 30th, 2023
Time: Doors Open: 21:00
Location: ALEEZE Convention Center and Event Hall (Madame Estate)


Organized by: XTRATIGHT
Get ready to ignite the night as Xtratight Entertainment ushers in the grand finale of 2023 with an electrifying celebration like no other. On the last Saturday of the year, join us for the scorching event of the season, the "Fyah under Yuh Foot" Black and Gold Edition, where the dance comes alive, promising to make you forget all the trials and tribulations of the past year and embrace the spirit of life like never before featuring the Legendary Original Burning Flames.
Line Up:
The Original Burning Flames
Dj Black Boy
Dj Chubs
Mr Rude
No Refund
We assist event organizers with several services
Some, but not limited to:
Tickets (online and offline) with unique QR codes
Digitalized Tokens to have your visitors be able to purchase Food & Beverage during your event. This can be 100% OFFline.
If there is internet present, our solution will provide rich data to see how much has been topped up and which Food & Beverage outlet has sold how much of what item.
Administration and reporting for Food and Beverage Vendors and handle their payouts separately within 2 business days after the event.
From Professional Event Planners, to FinTech Entrepreneurs ……At CX Events we are all about Events, Technology and Payments!
From years of experience in the Food & Beverage and Payment sectors (CX Pay) where we developed a cashless solution; it's time to take it to the next step, CX Events! 
Whereby all expertise come together. CX Events is an event solutions, which also includes a ticket service platform, where organizations can promote and sell all kind of tickets via this offering.
We believe that everything in anticipation, during and after an event can be digital, safe and effortless for organizers and their clients. Through our knowledge, innovativeness and experience we will make it possible for event organizers to enjoy the full service of digitalizing of tokens, tickets and scanning entries for their events, as well as deals on specials!  
Take your Event or organization to the next level! And combine the different services and solutions for the best and profitable results. 
Use our platform to sell your tickets – all kind of tickets > Through the expertise of payment technology of CX Pay, who process your payments via a local banking partner, International licensed Local Payment Providor and an Escrow account, where your moneys are safeguarded and settlements occur daily, weekly, monthly or when a threshold has been reached. All with the required industry security standards. 
Use the scanning solution > Through our solution you will be able to scan the tickets for your event easily and fast, this way you minimize the long queues. It also ensures safety at the event and provides insights into data.  
Use the cashless solution > No more physical tokens with our newest solution on your event, instead there will be straps or passes (reusable – sustainable). From a 100% functional with NO internet and if there is an online connection, you be able to see live insights.
There are a lot of advantages: Increase visitor spent, improve visitor experience – faster transactions, shorter queues/lines, less theft and fraud, lower operational costs, etc.,