CX Events services include:
Our cashless payment system can greatly limit or eliminate on-site cash handling, reducing potential loss and providing valuable insight into food and beverage sales.  Visitors can top up money on their wristbands prior to the start of the event. And during the event automated top-ups can also be authorized making queuing at ATMs no longer necessary. The CX Events cashless payments system runs completely offline to ensure constant cashless transactions. Online connection, however, is required for real-time reporting.
FEATURES & BENEFITS
Online, Offline or a combination of both

Closed or open loop system or a hybrid of both
Reducing transport and counting of cash and/or tokens on site
Real-time reporting of all bar sales
Stolen or lost wristbands can be cancelled whereby balances can be transferred
Different price matrix are applicable (per zone, per bar)
Customer balance checking options
Integration with CX Pay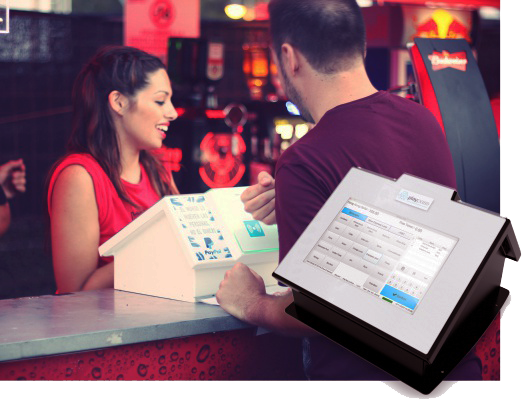 An easy-to-use online registration tool to manage accreditations for crew, guests, artists and all other known relations which need to access the event.
The moment a registration is approved entrance vouchers will automatically be generated and e-mailed to the person involved. Upon arriving at the event a personalized wristband can be printed for access control purposes.
FEATURES & BENEFITS
Multiple profiles, ticket types and zones
individual pre-registration form

Invite team responsible
Integrated catering management
Allocate goodies and event equipment
Integrated access control opportunities
Monitoring and real time reporting
Increase operational efficiency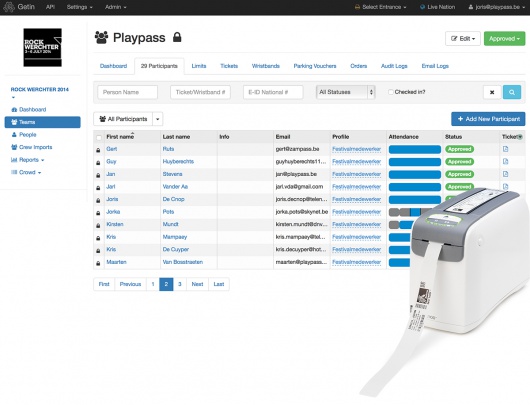 From standard tickets to RFID wristband scanning. To manage public entrances and/or to streamline the entrance flow to specific areas such as VIP-decks, backstage, alcohol-restricted areas or artist's village. Eliminate ticket fraud, guarantee a smooth entrance flow and get real-time insight into the exact number of attendees on site.

FEATURES & BENEFITS
Barcode scanning, QR code, RFID and NFC or eID
Handhelds, RFID portals or stand alone gatekeepers
Ticket integration of multiple ticket vendors
Via batch import or API (live link)
Different ticket types for specific entrances
Insight in actual visitors on site (in-out flow)
Real time statistics and reporting
Reducing staff costs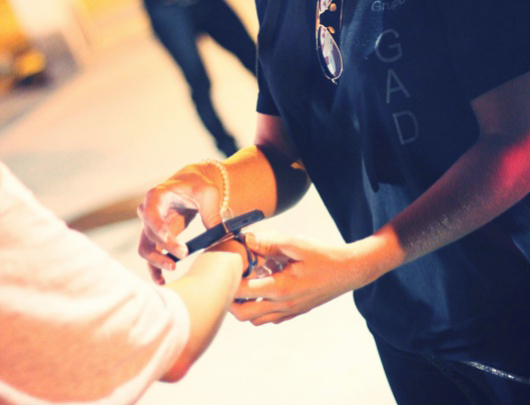 Brand Activation & Social Media
Brands are intrinsic to today's event experience. To create genuine brand awareness, however, festivals must now go beyond logo placements and banners. RFID-enabled wristbands can bring the relationship between brands and event-goers to the next level. Brand activations become measurable simply by asking event-goers to swipe their wristband. When social media accounts are linked to wristbands, visitors can easily share their event experiences online.

FEATURES & BENEFITS
Multiple modules
Bridge between online-offline
Insight in popularity of brands
Analytics on wristband scans
Facebook connect